-In Game name: [kM]Skyfall627 
-Age: 16
-Country: Morroco
-Facebook Profile Link : https://www.facebook.com/simosaidi100
-Timezone(GMT+1):      GMT+00
-Facebook experience(for how long have you been on Facebook, what do you have most experience with Memes, advertisements, server screenshots with editing.): im in facebook since 6 years , im most experimented with making guys laughing even if they dont want xD, and also publiying some epic moment tooked when playing : hydra fight - admin's crazy thing xD AND ALOT OF THING COMING

about advertissement im checking the forum everydays so i know everything happening.  
-How long have you been playing on Maximum Gaming's COD ?: 1 year and 9 months
-For how long can you be online on the FB page every day?: 24h/24h 7/7 always connected in facebook pages 
-Have you ever been warned/kicked/banned by an Administrator? If so, why?: Never if im kicked is just because of my ping or lagg

-Tell us a bit about yourself(50 words min): idk what i can tell about my self? im funnie, friendly!!! (not only with admins !!!) , like playing footballs, studing a lots im first year bac so ... and always ready to help who in needs. Im improving my self to become an MG member so i can join this beautiful server, i can tell that im loyal to thi server im ready to help him !!!!
-Why would you like to become an Maximum Gaming's COD FB Poster?: i want to become a FB Poster to make people who following us laughing and remove all madness from their heart :/ 
-Your Facebook Ideas (post some screenshots of the ideas for our FB page that you made):
Screenshot #1: a terrible accident occured today !! in asian base OMG A big plane just crashed many people died and more than 2 guys is in danger they still heping at the cost of their life !!!! hope still some survivers ! with the cooperation of DarkBlade .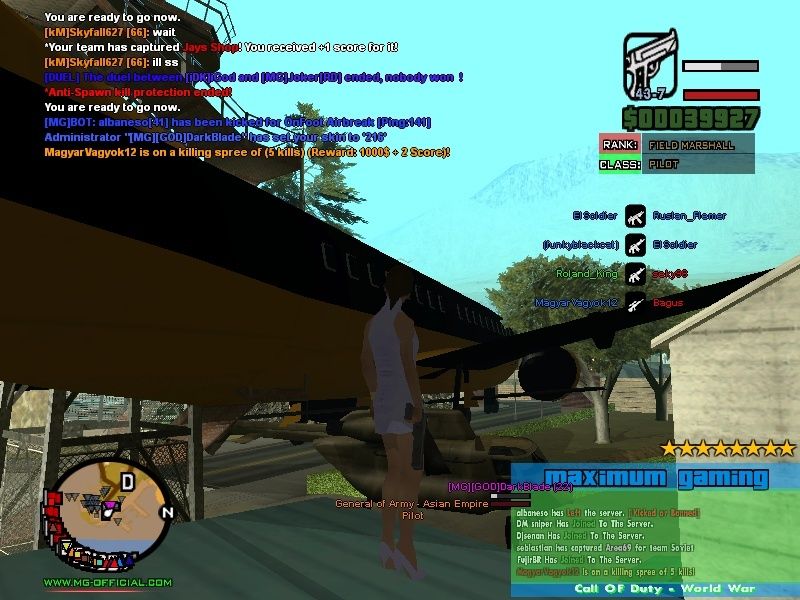 Screenshot #2: the super squad is here they're immortals they are pissing everywere they warning peoples to dont gets on their ways  !!! yeah becarful when they see you alone ... You prefere to dont know what will happen to you ...  screen shot taken with :[MG]Pupe[DK] 
[MG]Tre
v
o
r[kM
], [MG]Hulala[kM], and [kM]Skyfall627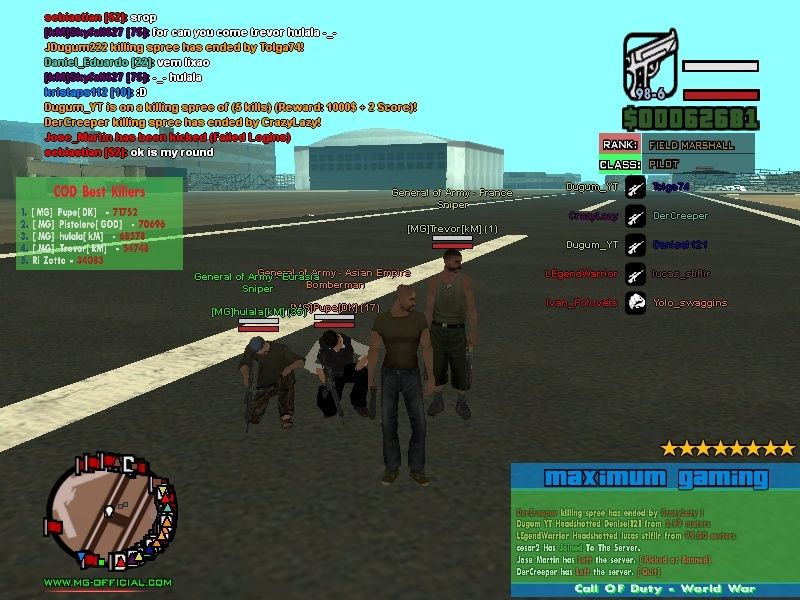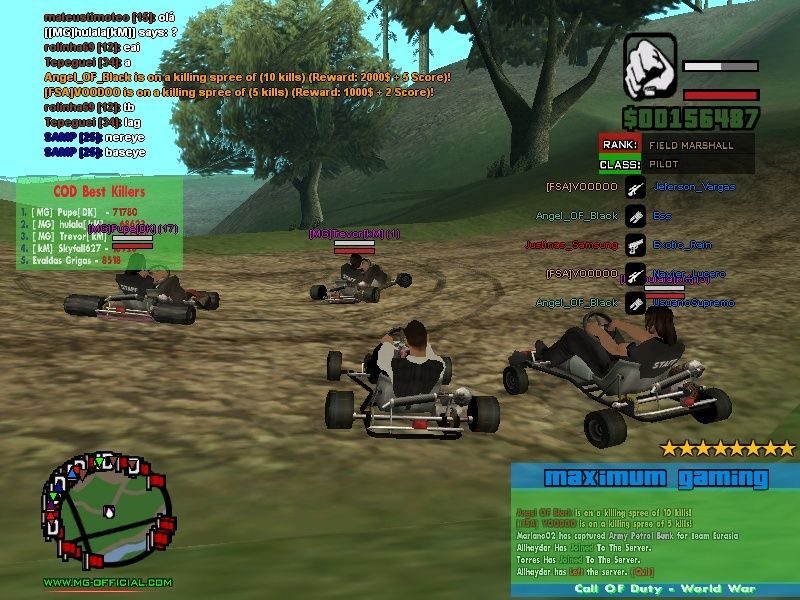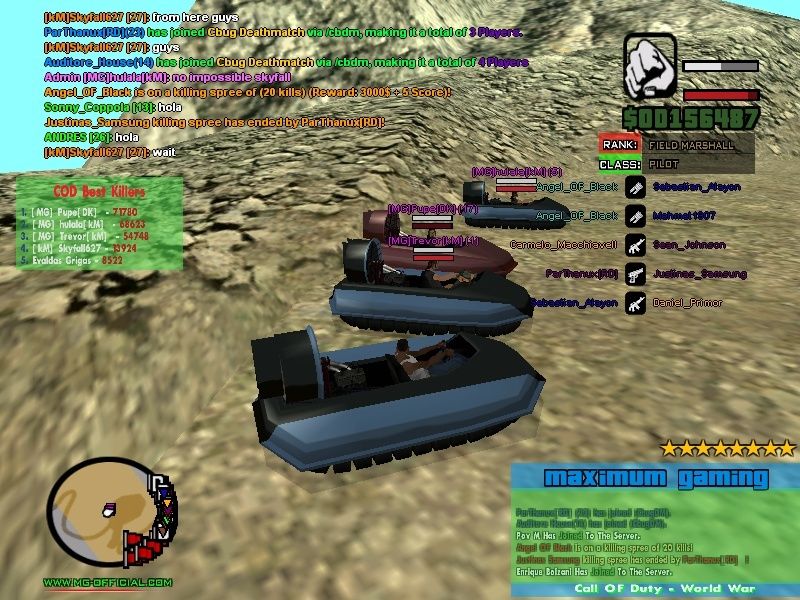 Screenshot #3: this terrible fight between admins have created wars and despair we are waiting for our servior and he comes , they where fighting to see who will piss first and BOOBS HAVE ARRIVED. YES !! they seduced both players and peace have come we are celebrating this todays and now boobs will defend us xD XD xD xD !!!!   screenshot take it with kM brothers : [MG]Trevor[kM], [MG]Hulala[kM], and [kM]Skyfall627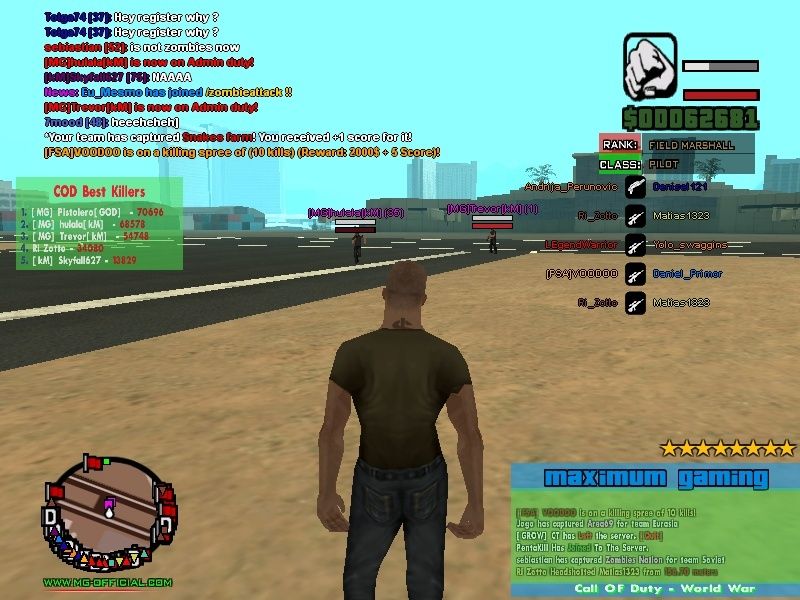 -Is there anything else you would like to add?: hmm one question ????? is there a tag for posters ????? and for Photoshop wait a litlle im repairing my other pc for photoshop CC